Have you ever imagined animation manuscripts were sold at a sky-high price in an international art auction?  This was the anime that we've seen in our childhood.
 In Sotheby's Hong Kong 2019 Autumn Auctions, the manuscript of Nausicaä of the Valley of the Wind produced by Studio Ghibli (directed by Miyazaki Hayao, illustrated by Takahata Isao), the piece was sold over HKD $1 million; Sotheby's Spring 2020 Hong Kong has featured animations as its theme, made good use of the internet power, turned the auctions online, it came out with an excellent result! So, animation manuscript is a new power in an art market, especially Japanese manga (comic). Of course, the manga that easily recalls our childhood memories shows great potential of appreciation, but how to maintain its value is another concern.
Animation manuscript VS Computer manuscript
There are actually two types of animation manuscripts in the market: manuscripts and computer manuscripts. If you want to be secured, in terms of preservation and appreciation of value, choosing the original manuscripts by Osamu Tezuka and Miyazaki Hayao is the best option. Alternatively, the manuscripts by Studio Ghibli or other famous and classic anime, for example, Dragon Ball, Chibi Maruko-chan, Sailor Moon, Doraemon, Pokemon and Saint Seiya's, etc., the fame and originality of these animations have already made a guarantee to the price of the manuscripts. How about computer manuscripts?  The concern shows on the matter of scarcity, with a larger production, the appreciation potential is comparatively low.  Thinking about if it is worth collecting before making any decisions, consider it as an investment or  just simply craving your childhood memories?
Animation manuscripts has become a new trend among international collectors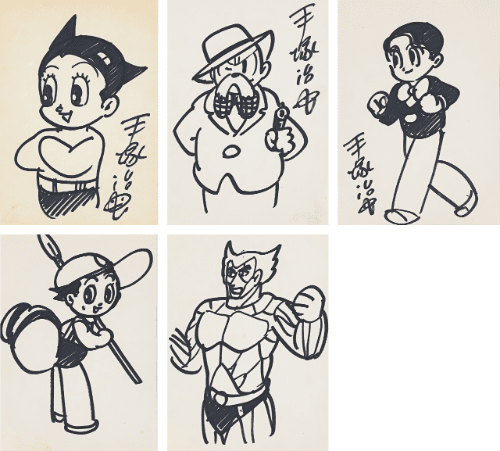 Sotheby's Hong Kong has just launched the project "Contemporary Showcase" and online auctions, one of the online auctions was themed in 'MANGA', with a total of 60 items from the collection were auctioned online. Most of them were sold at a price higher than its estimated, the childhood memories of me and you, such as "Sailor Moon", "Dragon Ball", "Pokémon", "Doraemon" and "Mobile Suit Gundam", they were all sold at the price much higher than estimated.
 The top three best seller were: "SAINT SEIYA: KNIGHTS OF THE ZODIAC OPENING SCENE ANIMAL CEL" (the highest estimated price was HKD $70,000), sold at HKD $375,000、"MY NEIGHBOR TOTORO BY STUDIO GHIBLI TOTORO ANIMATION CEL" (the highest estimated price was HKD $90,000) and lastly, "ONEPIECE BY TOEI ANIMATION LUFFY ANIMATION CEL" (the highest estimated price was HKD $60,000), these two were both sold at HKD $275,000, it was well beyond the market's expectations, it shows that animation manuscripts from different generations do have their own value and market, and they are highly sought after by collectors.
Japanese animations are the childhood memory of everyone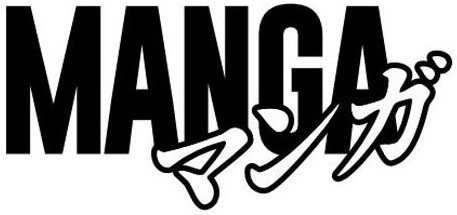 How come collecting animation manuscripts has become the new trend among collectors? It's simply because that's the childhood memory of most people, they are now grown-ups, so they could "afford their childhood memory". We all know, animations merchandise, such as models, the collaboration of games and brands, they can always cause a big hit and become the hot topic in town,  sought after by a group of loyal fans, no wonder the worthiness to collect such rare and unique animation manuscripts. It's actually good for the art market to have animation manuscripts, as it not only helps to attract new collectors but also shows the diversity of collections to the general public through this chance.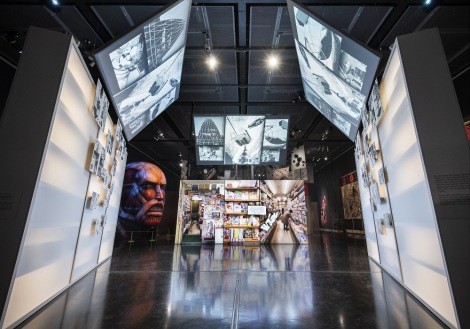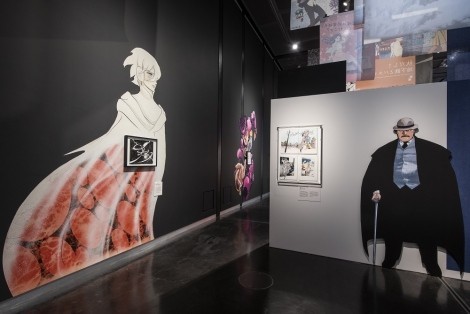 Speaking from a wider perspective, the influence and power of Japanese anime culture is not restricted to one specific generation or one specific place; its influences transcends time and region, even the British Museum held an exhibition called "The exhibition Manga マンガ" in 2019 which focused on Japanese animations. The exhibition introduced the history and visual narrative of Japanese Manga detailly, as well as explored how Manga  became a significant and influential pop culture. Many popular contemporary artists and the work of them are greatly inspired and influenced by the Japanese anime culture, which means the demand of animation manuscripts would only become higher and higher as manuscripts are becoming more popular in the international art market, so, better take your time!
Last but not least, Articks would like to introduce you to a manuscript which is  "Galaxy Express 999" by Toei Animation, it was one of the collections of Sotheby's Hong Kong 2019 Autumn Auctions. Unfortunately, not many people put their attention on this piece, so it was not sold yet till now, maybe… because of the generation gap? Anyway, as the animation manuscripts will soon take over trend and the craze becoming in the art market, Articks believes this incredible piece will soon catch senior collectors' eyes.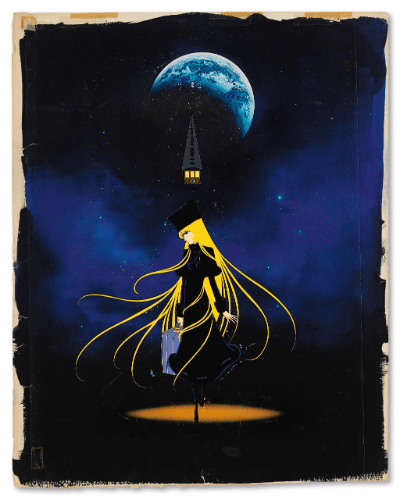 #animationmanucripts #animation #manga #miyazakihayao #osamutezuka
Reference Photo: Sotheby's, J.Fernandes © The Trustees of the British Museum